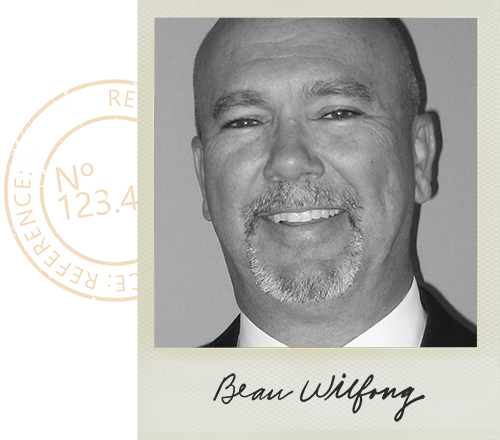 I have been a follower of Jesus Christ for over 4 decades, During these years, I have faced many hardships in life. My faith has carried me through a process of transformation and healing. I grew up in Indiana in a highly dysfunctional and broken family, which led to a childhood that was a mixture of joy and sorrow. Dark shadows loomed over me during my teen years from years of abuse.
At age 13, I became agnostic and drifted to atheism from there. This left me with no hope and nothing but fear and a sense that I was lost. Anger and unforgiveness filled my heart through my 18th birthday. Just before my high school graduation, my girlfriend's parents introduced me to their church. Several months later, I surrendered to Jesus Christ just a week before commencing my studies at Purdue University. From that moment on, hope and joy replaced the previous despair.
The following year, I discovered the great power of the Word of God and of the Holy Spirit. I devoured the Scriptures and learned to hear the Spirit's voice. These two things gave me the power and strength to live a transformed life that has never faded or faltered.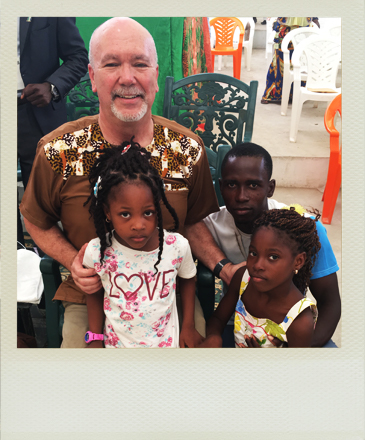 I studied Forestry at Purdue, then spent two years studying theology in Miami at South Florida Christian College. After two years serving as an associate pastor, I returned to Indiana and took over my father's real estate business. I continued ministry but earned my living from that business. A turning point in my life occurred in 2001 as I traveled on my first mission trip to Peru. I fell in love with missions and with the people of the South American nation.
Since then, I have traveled to Sierra Leone, Guatemala, Costa Rica, Colombia, Bolivia, and Peru on many trips. On those trips, I have trained over 5,000 pastors, trained hundreds of other Christian leaders, participated in evangelism in university, business, governmental and military settings, and presented over 100 conferences focusing on leadership development and success for living.
In terms of business, I served as a residential and commercial real estate developer in Westfield and Carmel, Indiana. I owned and operated a water and sanitary sewer utility as well as a construction company that specialized in earthwork and developmental infrastructure building. In 2006, I received the Business of the Year award in Westfield, Indiana, which has a population of over 40,000, and I am currently focusing on retail development in the same city.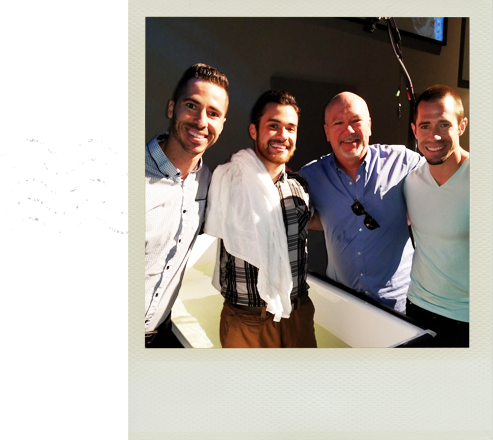 Be Great arose from a season when I spent months developing mission, vision, and value statements. During that season, I realized that we have three main endeavors to which we are called: The Great Command to worship God; The Second Great Command to love others; and The Great Commission to make disciples.
I noted that they all have the word "Great" in them. The more I contemplated these three Greats, the more I realized that we need to be equipped with the Word of God, with the power of the Spirit, with a strong faith, and the armor of God. These I saw as the Great Word, Great Faith, and a Great Battle.
Suddenly, the outline of Be Great arose in my mind, and I commenced writing. I wrote Be Great for three primary reasons. I saw the need for a clear, concise description of our calling to usher in the return of Christ by fulfilling the Great Commission.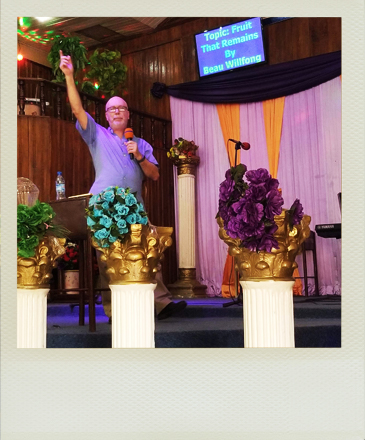 I saw our great failure to love well. Jesus said the world would recognize us because of our supreme ability to love. An honest assessment is that we do not fit this description. I recognized that the people of God would never fulfill the Great Commission or love well unless they have been properly equipped. I wrote Be Great to accomplish this.
I have a vision for the church throughout the United States and the rest of world. I see a final move from God whereby we are equipped and empowered to take the Gospel to every corner of the globe. I believe that God will raise up a final generation who will be empowered to not only fulfill the Great Commission, but who will grow in maturity so that we love others well - thereby manifesting the invisible truth of God to the world.